I've always been a fan of Tank Bustas, even then they stunk, now they are awesome so I thought I should celebrate by getting some new awesome Tank Busta models.
These figures have so much character! I have another unit of Tank Bustas I converted using the same heads and arms but these guys blow mine away. The rokket heads are all swappable so you can really make the whole mob look unique. The back packs with extra rokkets are a great touch as well.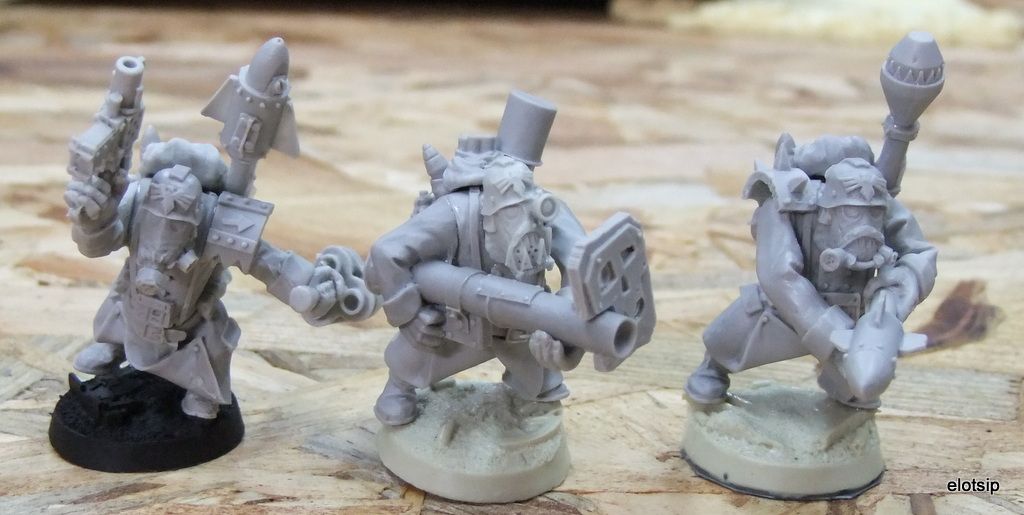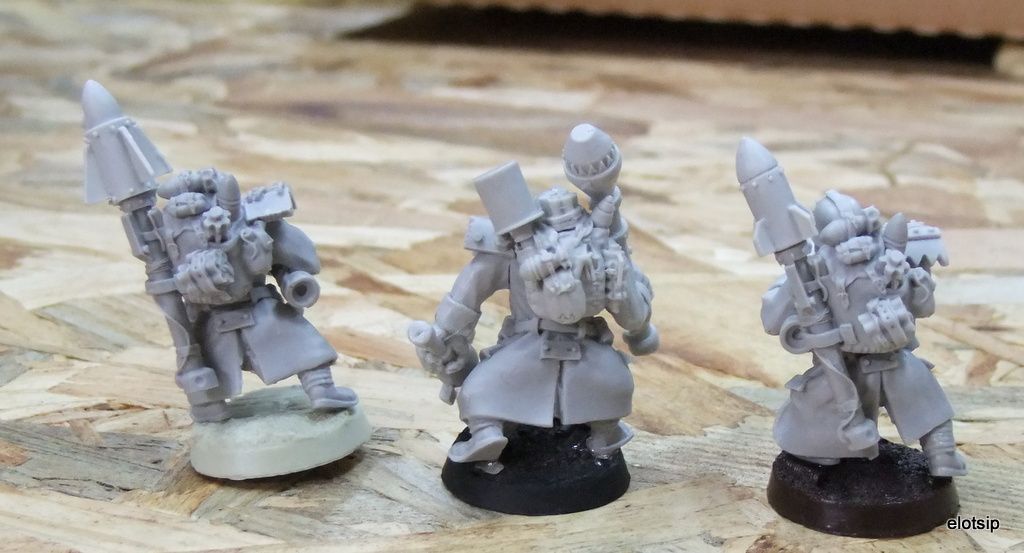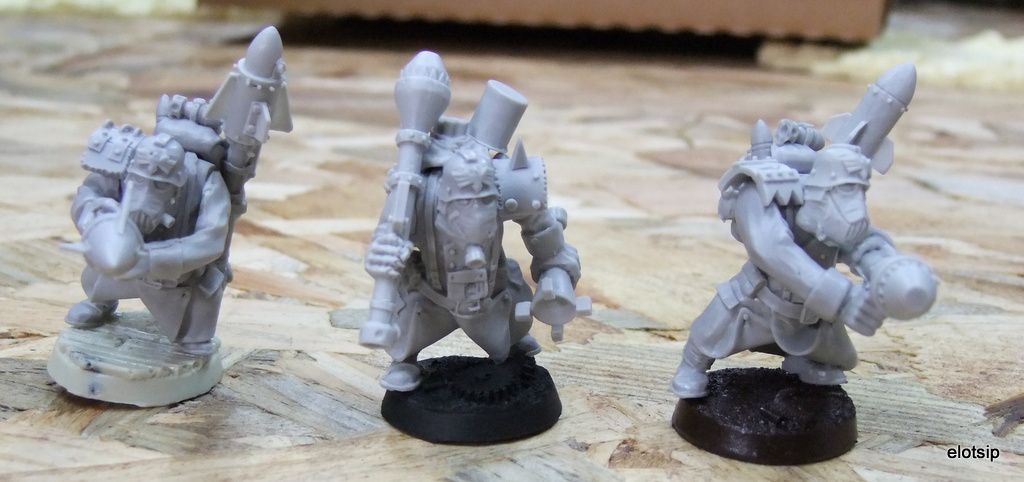 Here's shot of the squad minus the Nob which I haven't converted yet.