This is a blog of misc figures I've painted, I am working on,scratch builds and commissions.
Tuesday, August 31, 2010
While I didn't do so well in most of my games. No shocker there. :) I did do well on the hobby side of the event.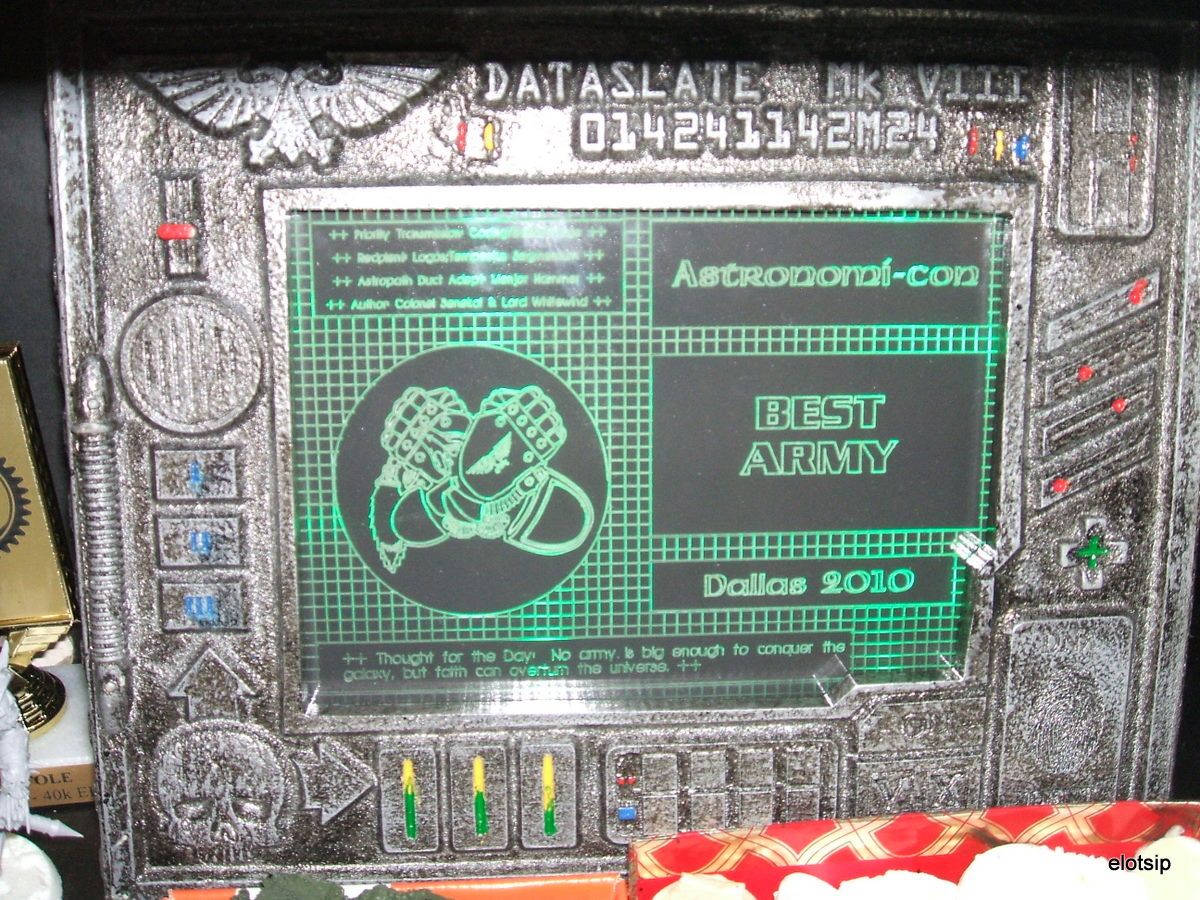 Monday, August 23, 2010
These guys are based on cadian legs and torso, FW CRM arms and Max Mini Evil Heads. They are meant to represent cadians that have succumbed to chaos while fighting the CRM. Either captured and corrupted or deserters. They need a little green stuff and what not but are close to being painted.
Using GW plastic nobs and Kromlech cyborg orc bits I made some Nob Cyborks. These are going to be used to represent the cybork slasha mob from the FW Ork IA book. They still need some green stuff work and what not but you get the general idea.