I've been wanting to get this model for a long time and finally got around to it. Its the War Bus from Puppetswar miniatures. This is one of there first larger kits and it shows. The model is not the same quality as the stuff produced recently but its okry so a lot of the issues don't really matter.
I'm not sure about the wheel. They are really tiny and look pretty silly. So silly in fact that I may just use them. I've also thought about replacing them with different wheels. I haven't decided yet. I'll get some mock up pics with the different options and see what looks best.
I was initially planning to run this as a BW but its a little small so I may just run it as a trukk instead. I'm thinking the bad moon mega nobs can ride in it.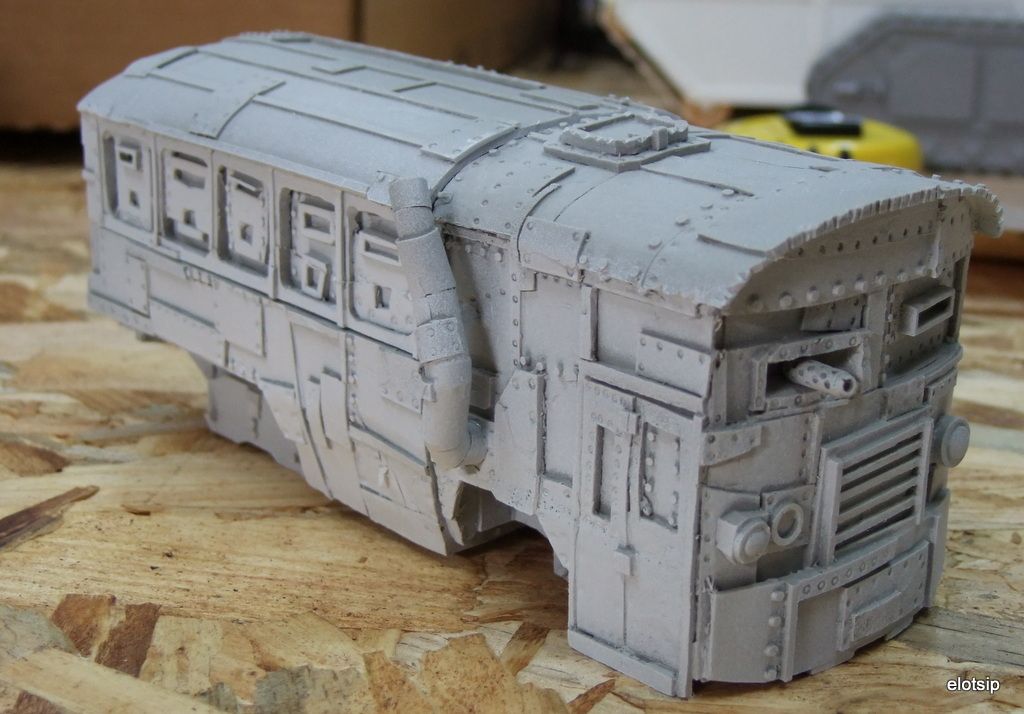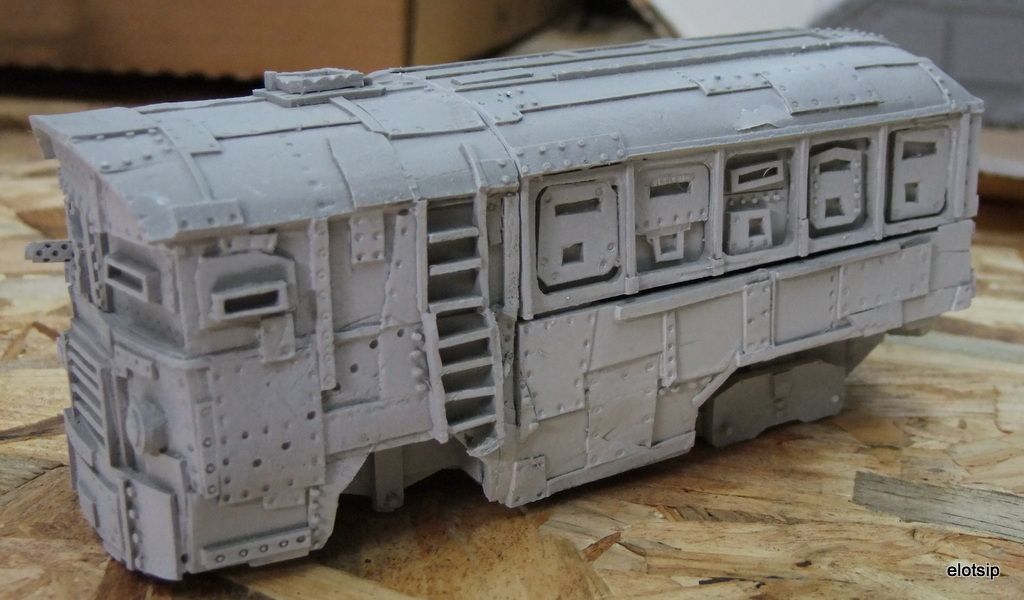 This is a pic for scale.